ALL-IN-ONE PRODUCT TO
Treat thinning hair & breakage.
Double your hair thickness in just 3 uses.
Discover the best ingredients.
Hair loss & breakage, meet your match. FENUGEN takes time-tested fenugreek to the next level.
Reverse a decade of damage in 10 minutes.
Transform your hair from the inner cortex to the outer cuticle. Proven to strengthen hair by 87%.
Best Heat Protectant
Check out the ingredients that make Thermal Obsession Heat Protectant Hair Repair one of the best.
AS SEEN IN NEW BEAUTY MAGAZINE
Use Hot Tools Like a Pro
With the right celebrity-loved essentials.
Your leave-in bond-builder just got a huge upgrade.
No fillers, just loaded with good-for-you ingredients.

An energy boost to activate scalp & thicken hair.

Rebuilds bonds, restores strength & reduces breakage.

No silicones to block benefits or weigh hair down.
Introducing our bonding cream-to-serum hair repair.
NOT conditioner. Transformative concentrates.
Cover all your bases.
What is a Reboot? Who is it for?

How do I Reboot? How often? Can I use it if I have extensions?

How does it work? Are results immediate?

What does it smell like?

Air or blow dry? How will it feel?

How long will a jar last?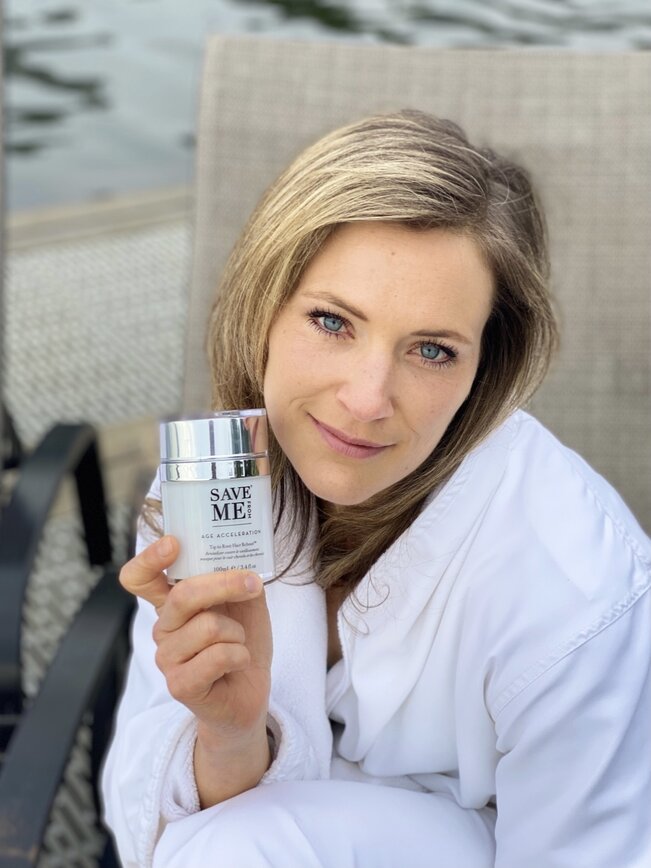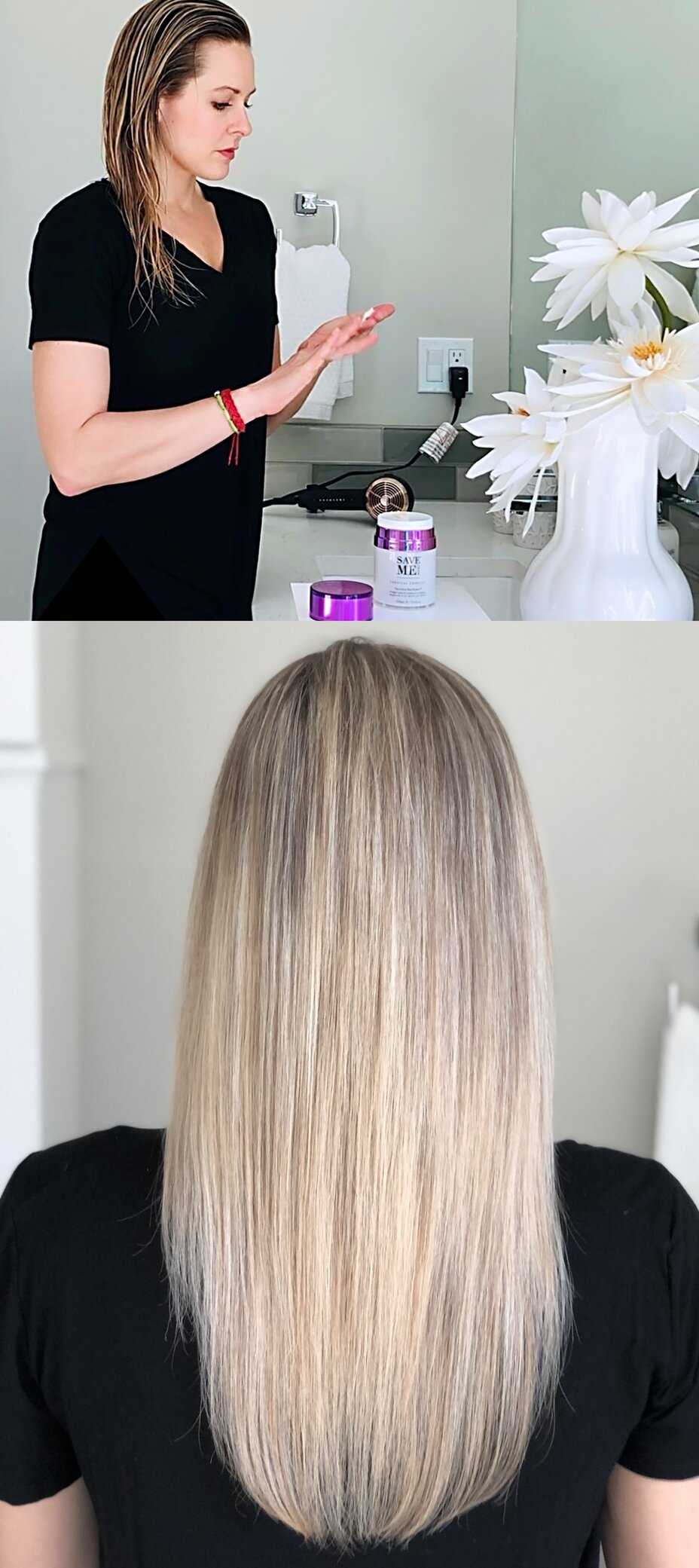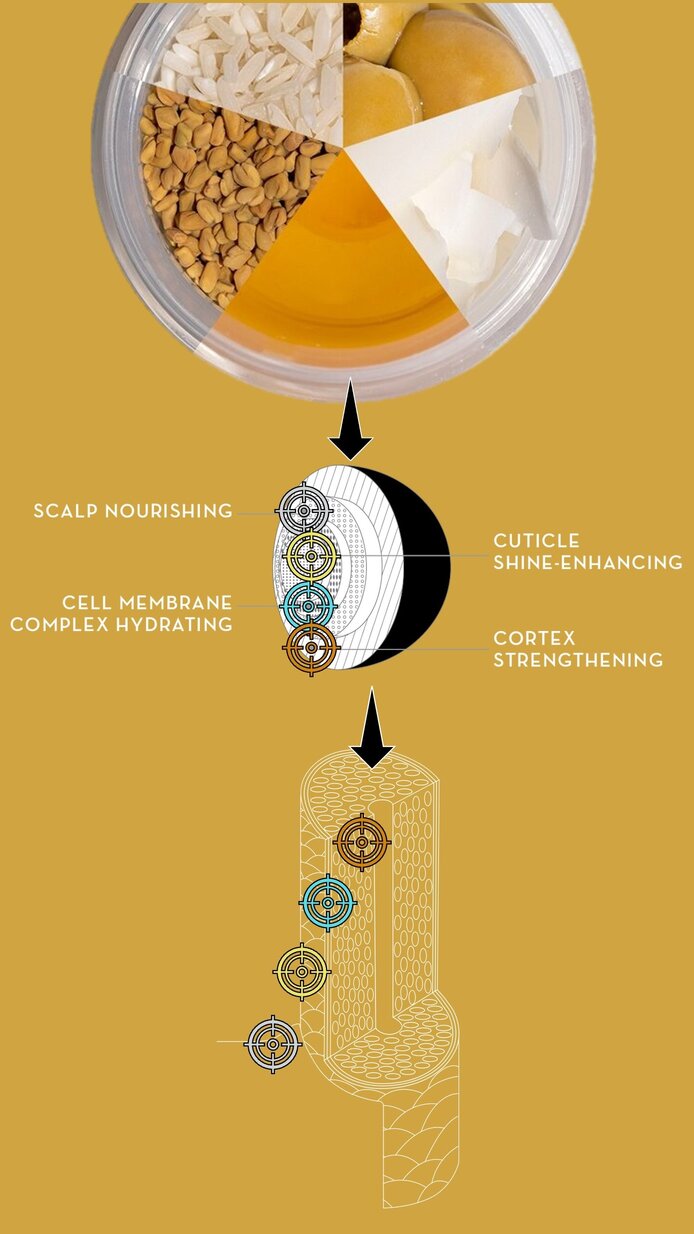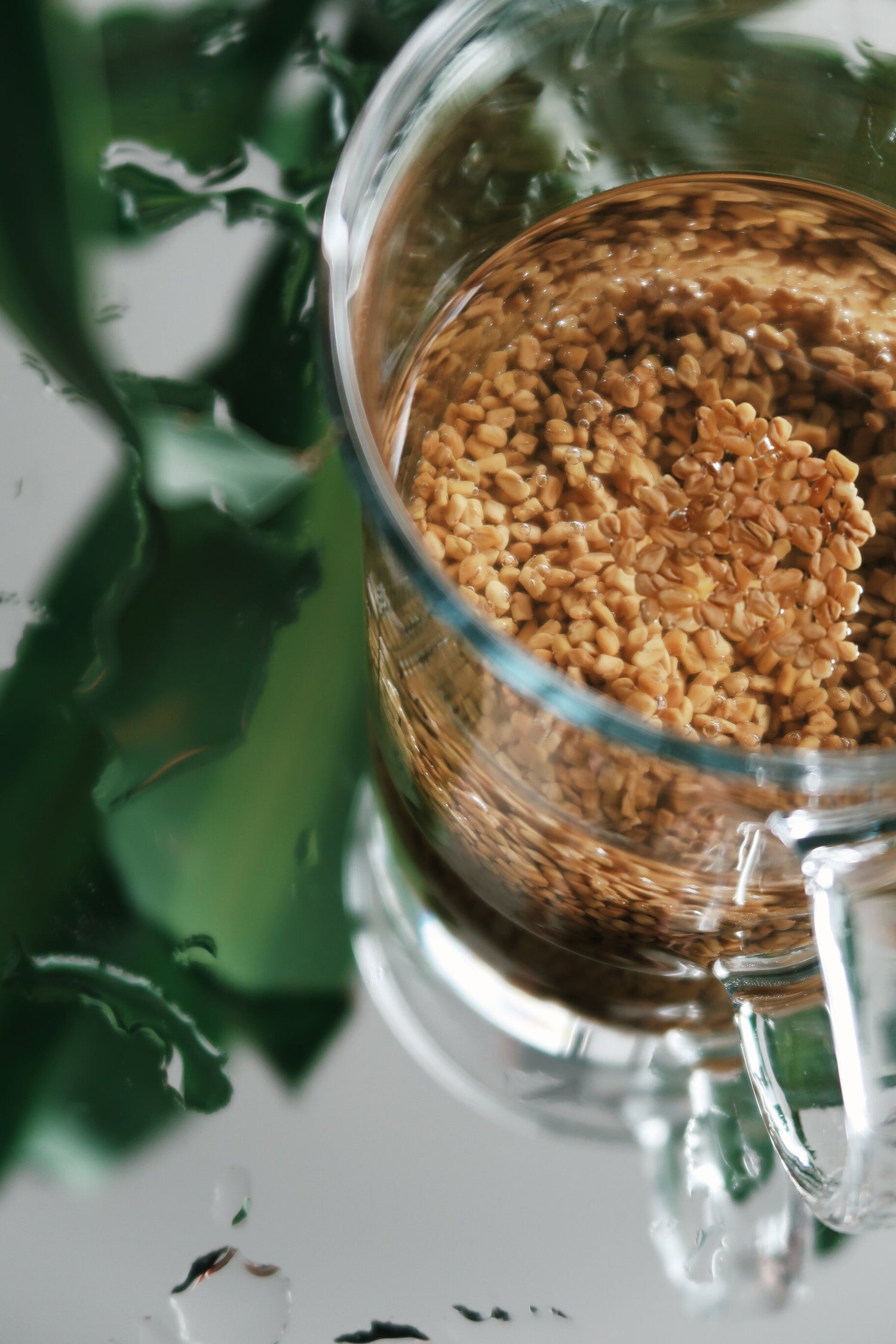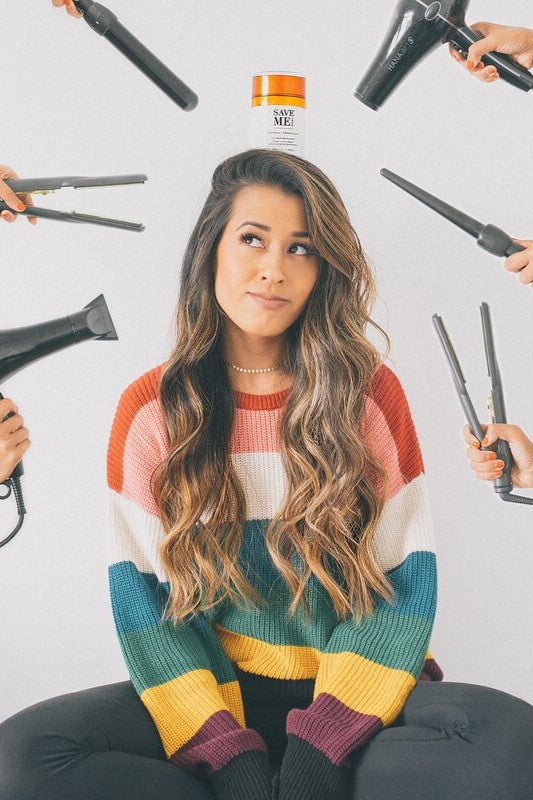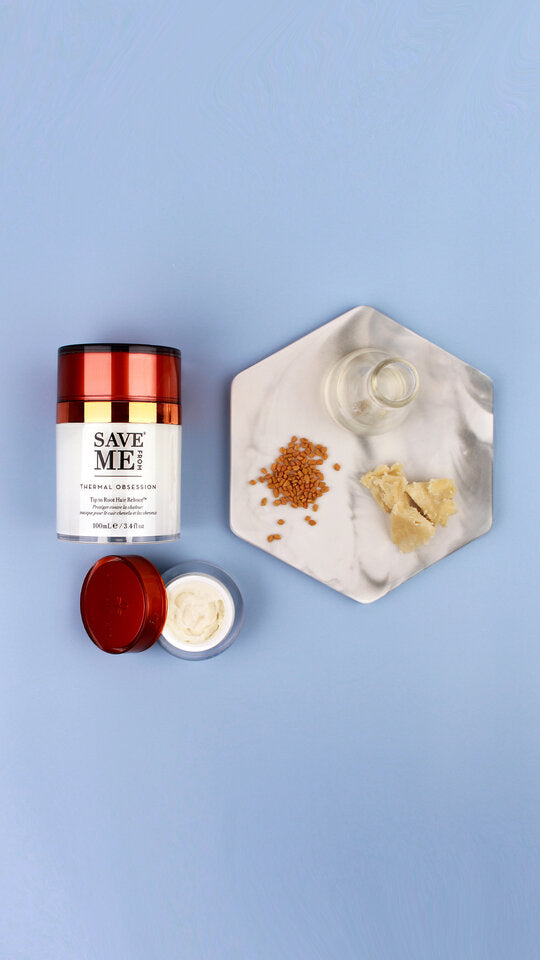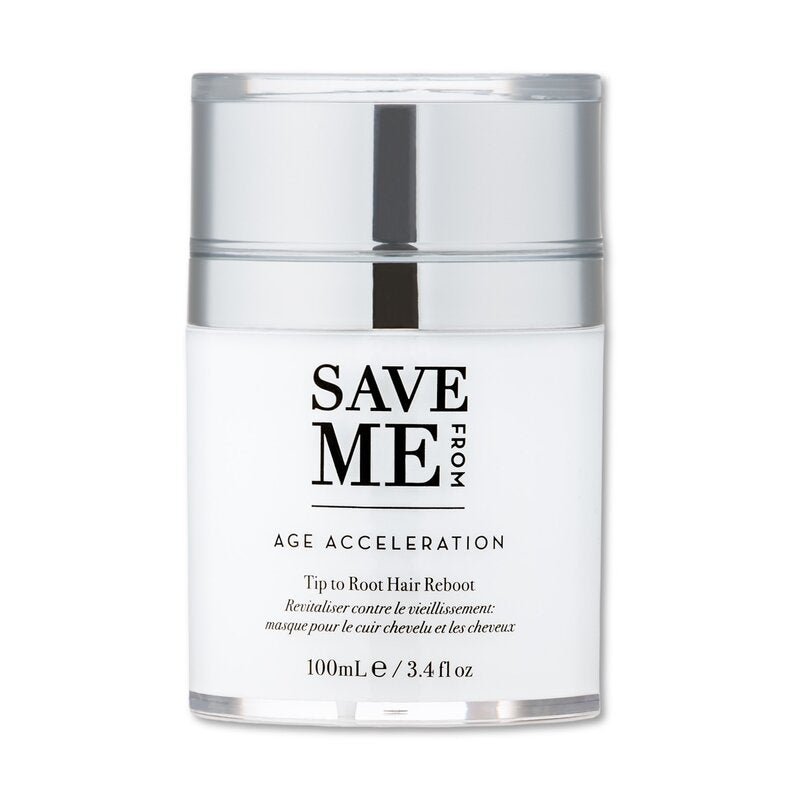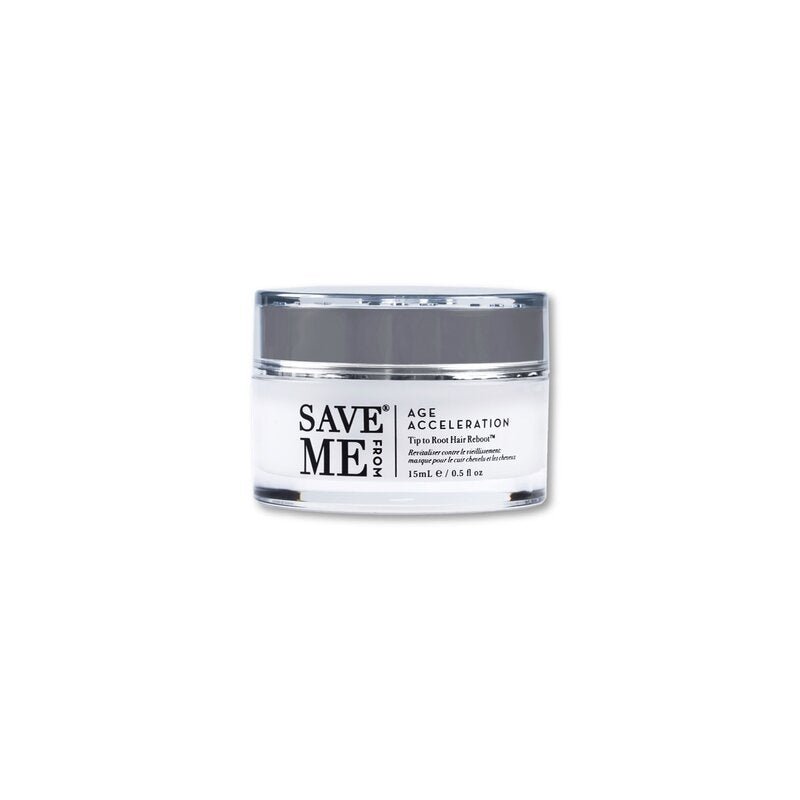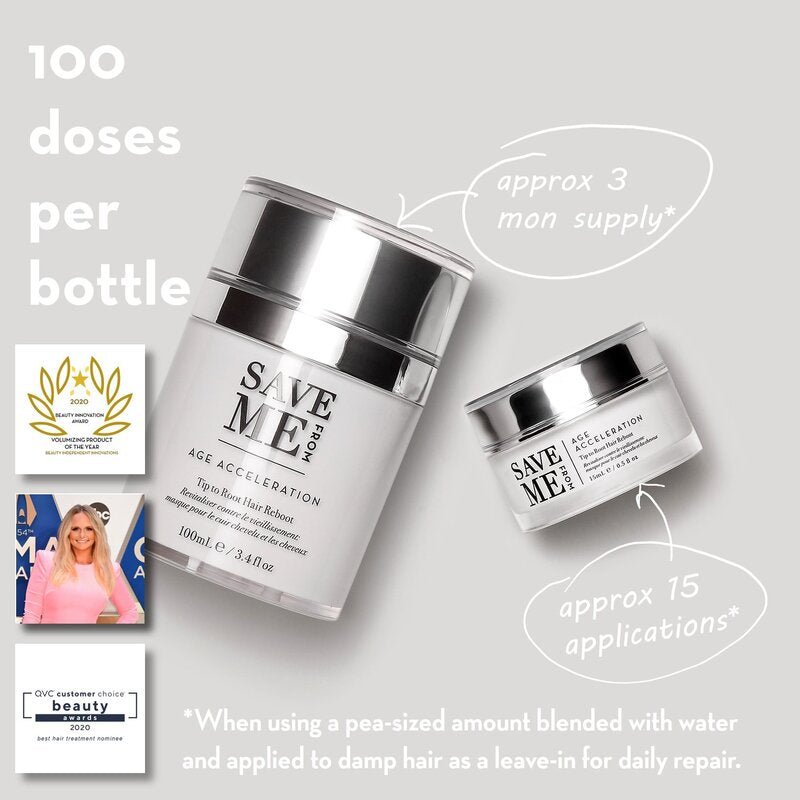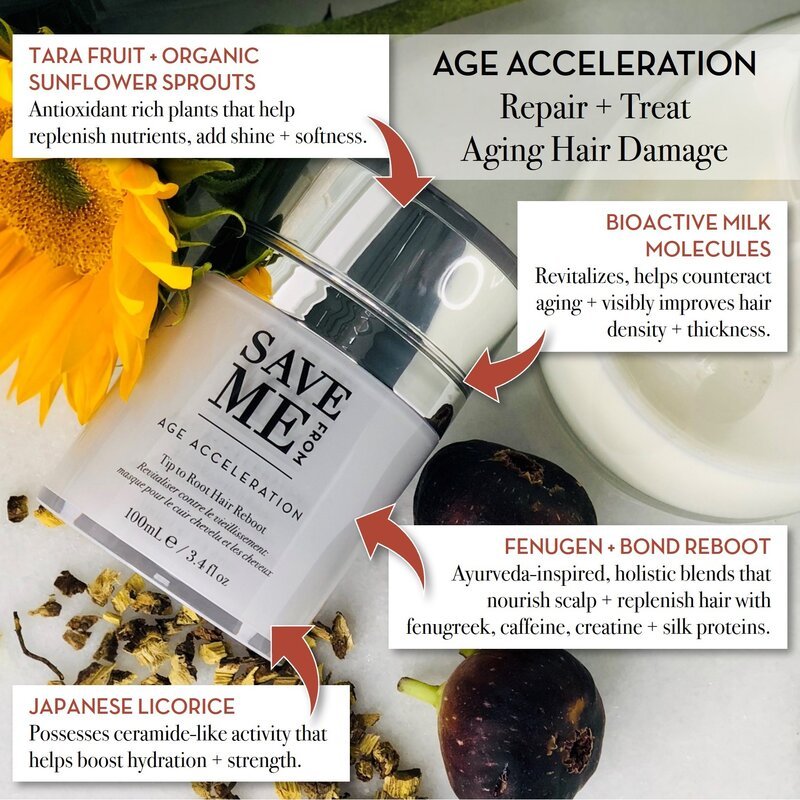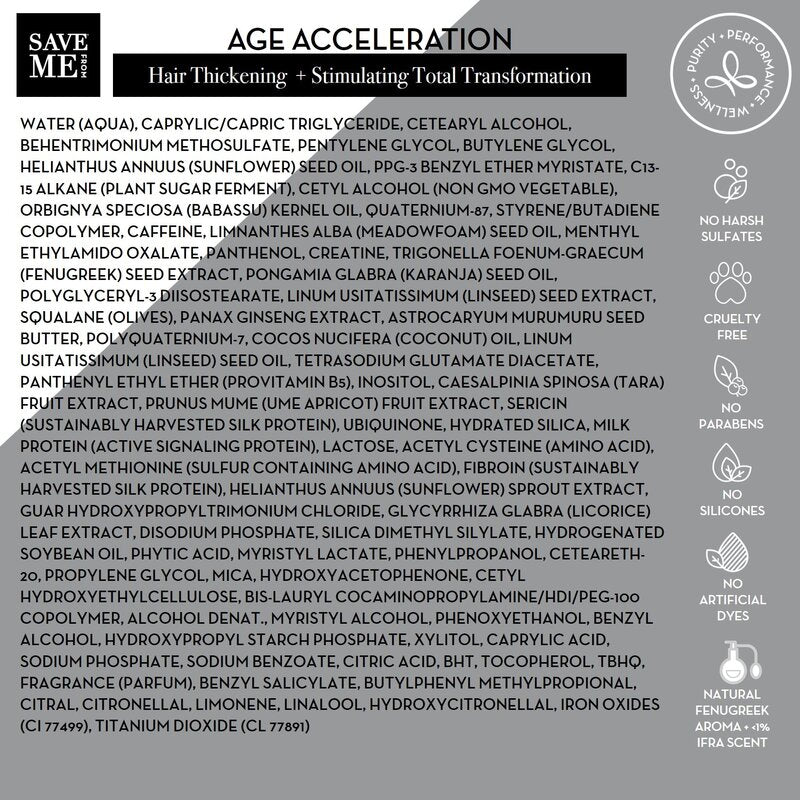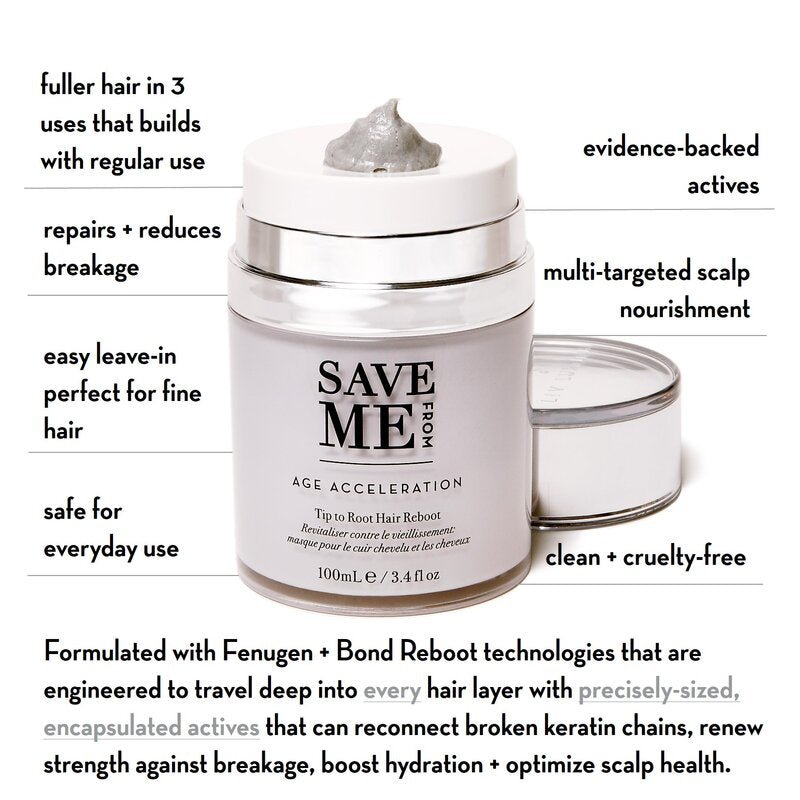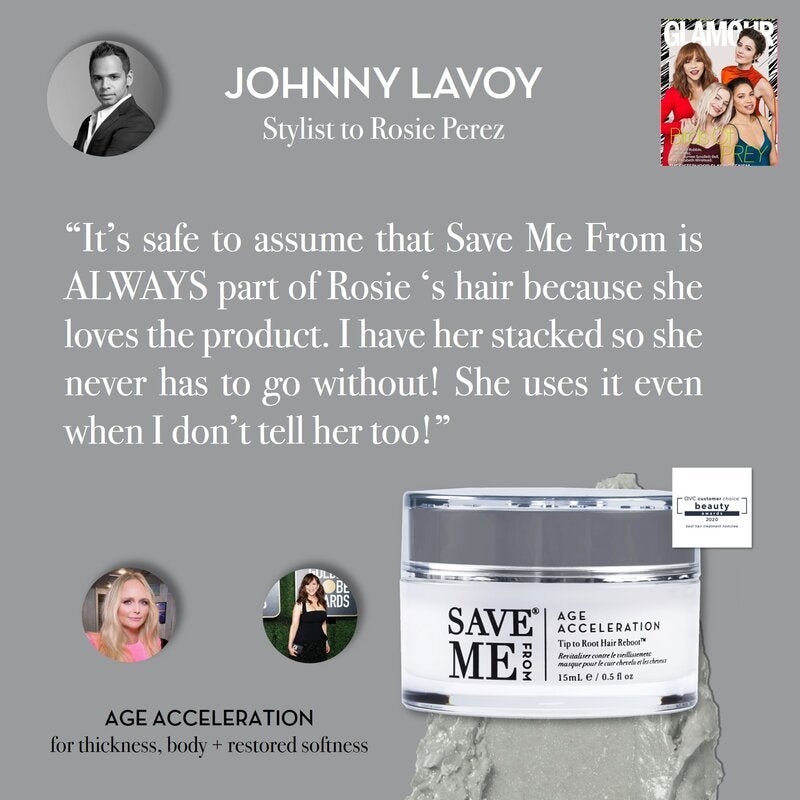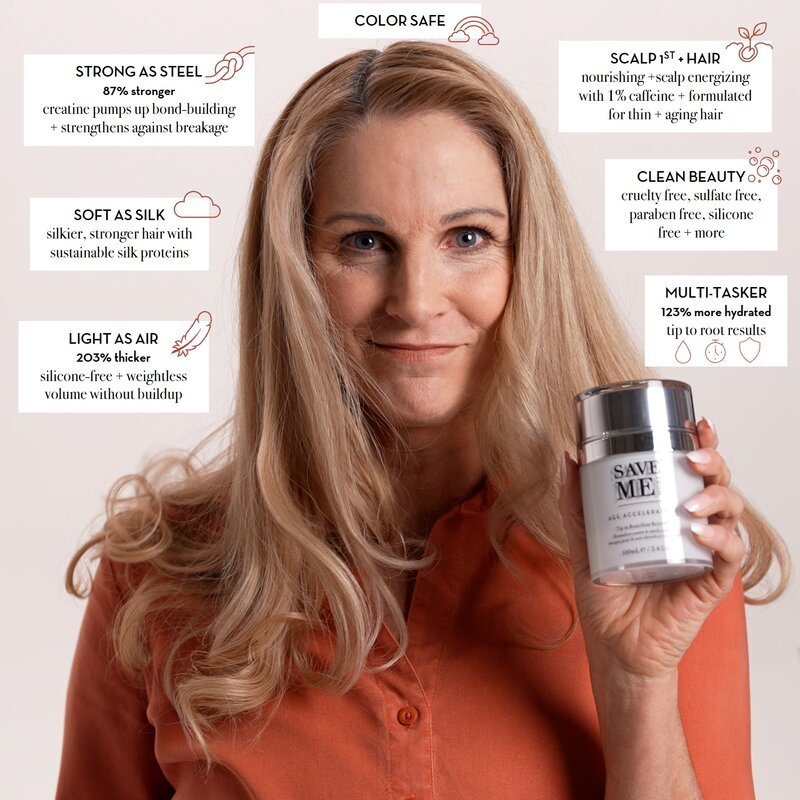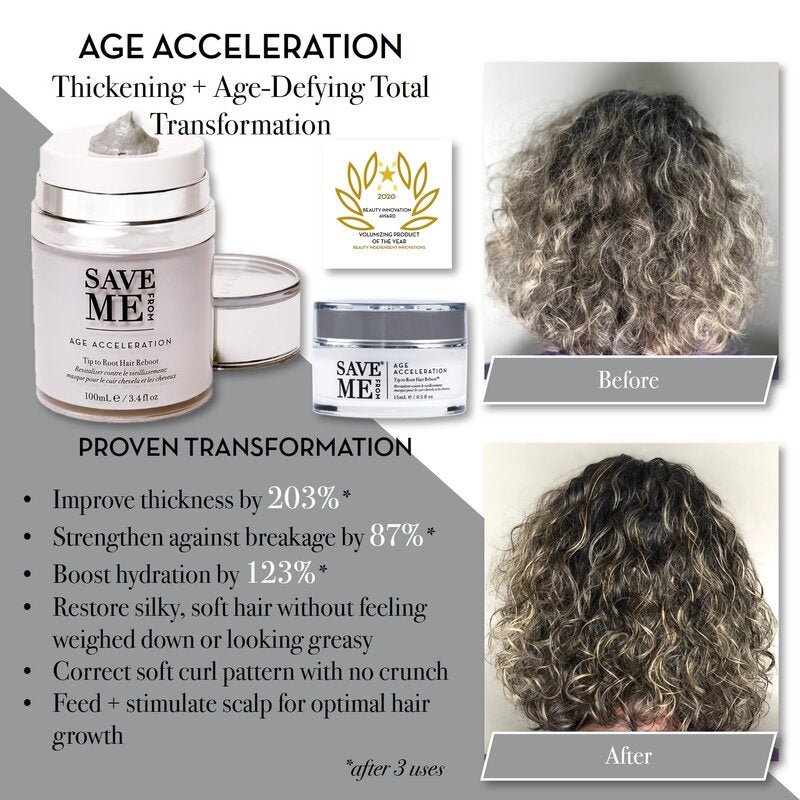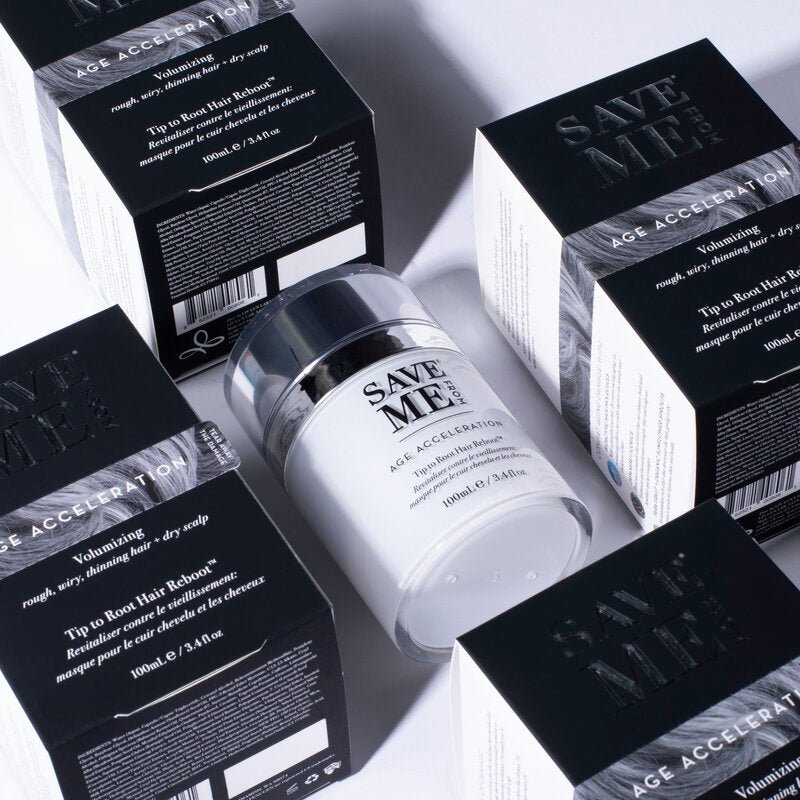 AGE ACCELERATION HAIR REPAIR
Regular price

Sale price

$58.00
Help Double Hair Thickness

Proven to thicken hair by 203% in just 3 uses.
Help Reduce Breakage that Leads to Hair Loss

Proven to make hair 87% stronger, reducing breakage & split ends by 95% & improving elasticity by 145%.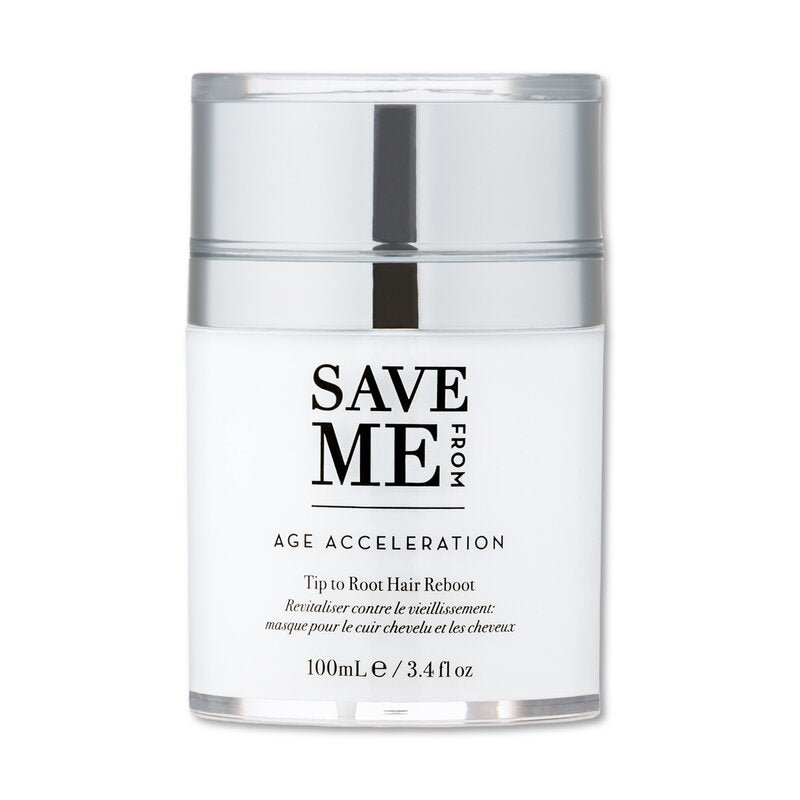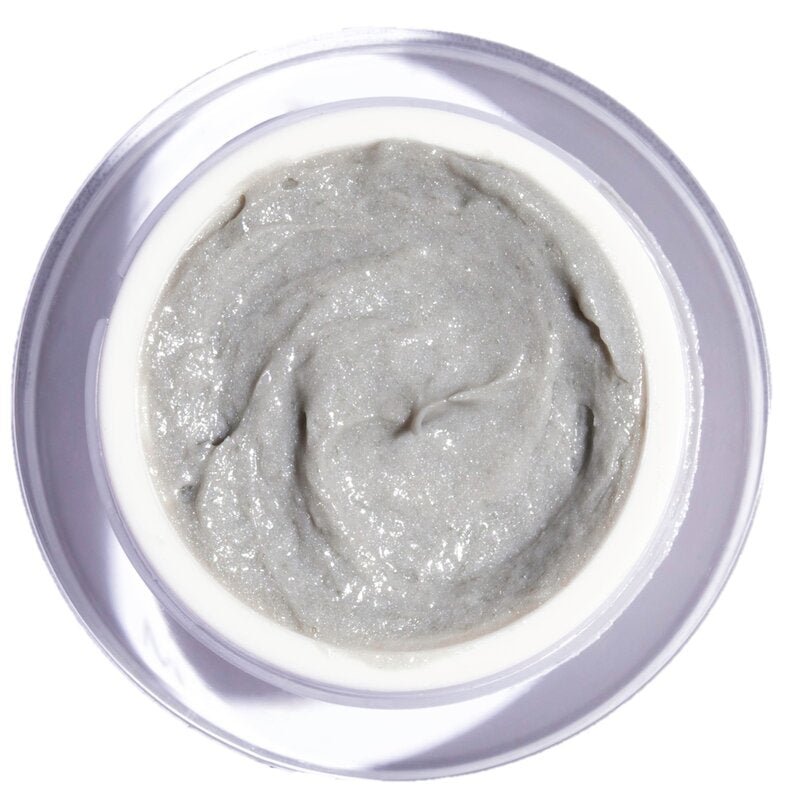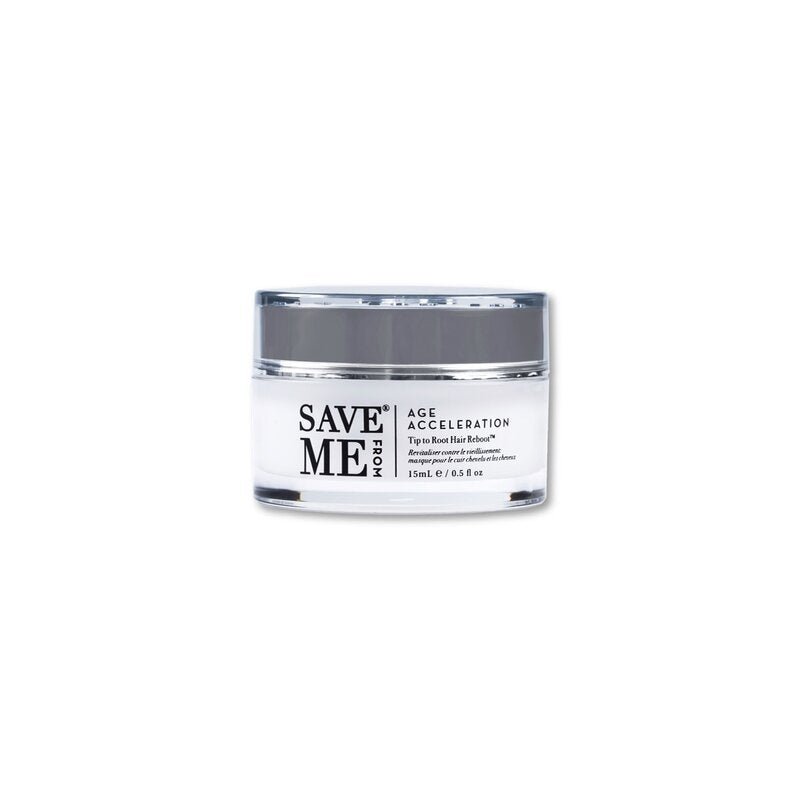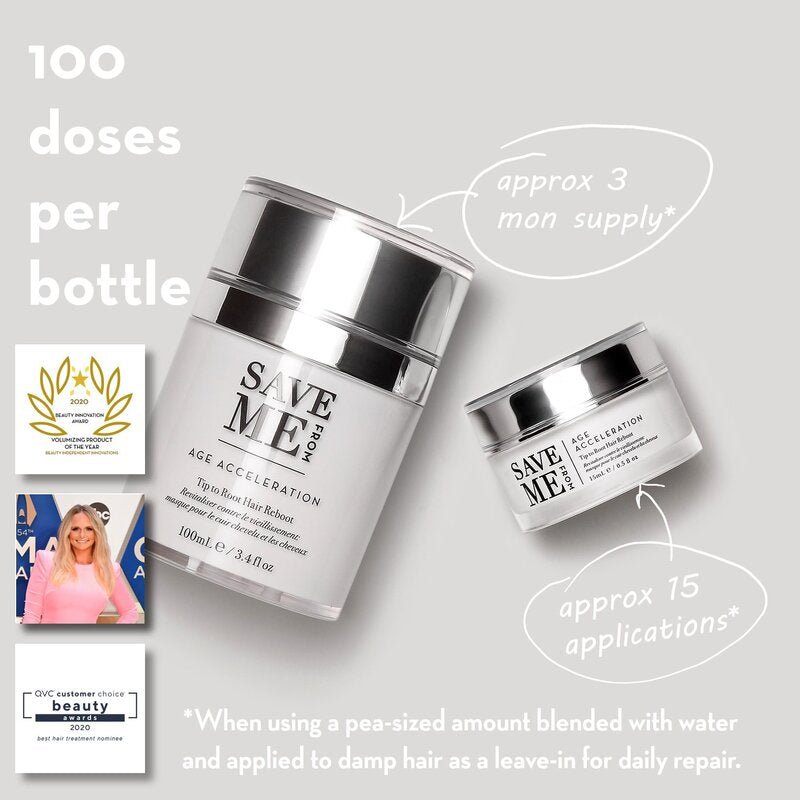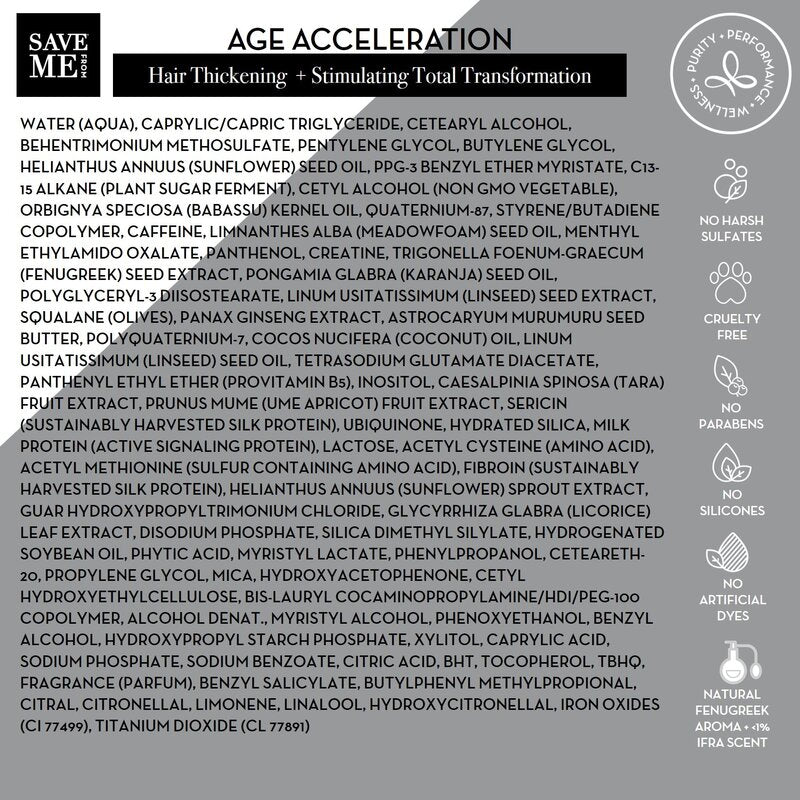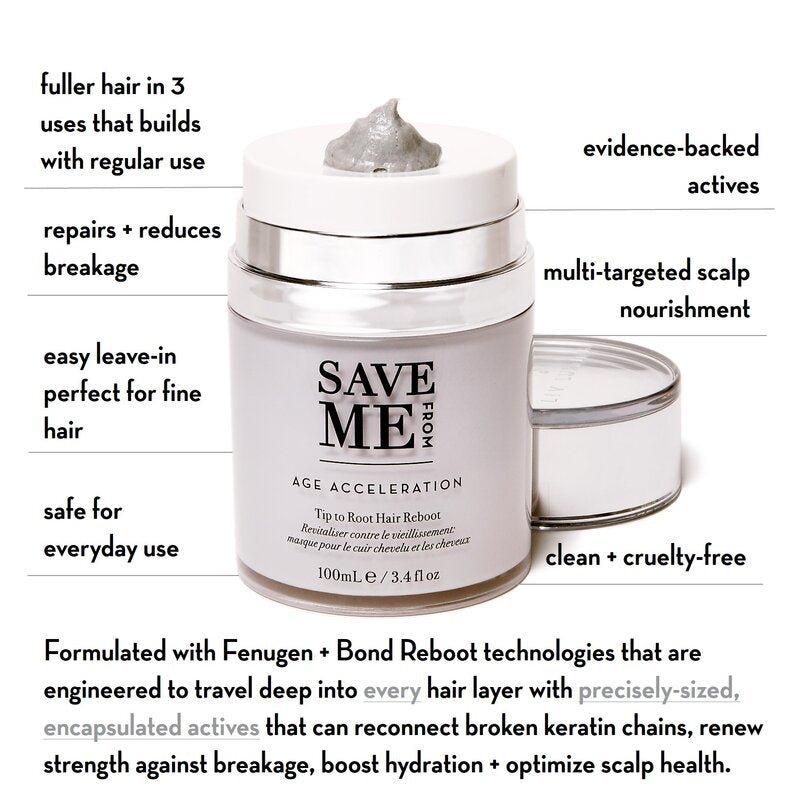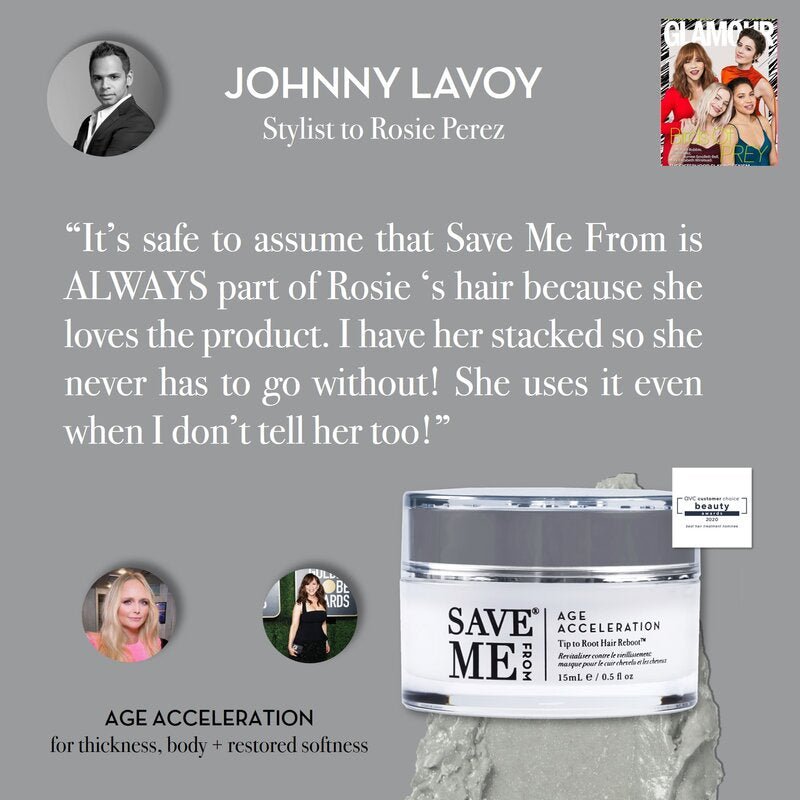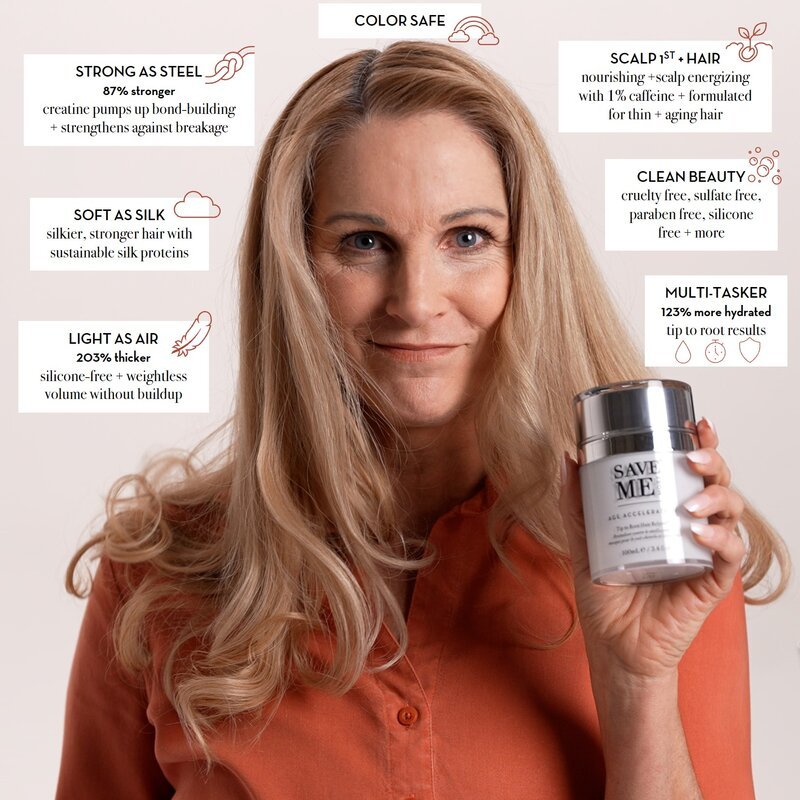 Sharing their love.





It's safe to assume that SAVE ME FROM is ALWAYS part of Rosie's hair because she loves the product. I have her stacked so she never has to go without! She uses it even when I don't tell her too!

Johnny Lavoy, Celebrity Stylist to Rosie Perez & Miranda Lambert
I love the thermal obsession mask, it helped my curls be revived and is such a versatile product. I love using it as a leave in/curly hair product... I kempt getting compliments, that mask is a LIFE SAVER.

Nawel Abdelaziz, Celebrity Stylist to Sutton Stracke
This is a must for myself and clients...I never knew how much product my hair actually held onto until I used [SAVE ME FROM] Product Overload, and TRULY felt my scalp and strands were clean and detoxified!

Genevieve Garner, Celebrity Groomer to Derek Hough
Working out, ESPECIALLY when wearing protective styles or wigs can have your hair and scalp dehydrated, dull, and tangled. This is not the case for my clients thanks to SAVE ME FROM SUN + SWEAT. This is how I combat all of that.

Ro Morgan, Celebrity Stylist to Naomi Campbell
I have been using the Chemical Conflict as my leave in/styling primer...My hair feels GREAT!!!!!! Feels strong.

Cesar Ramirez, Celebrity Stylist to Ciara,
[SAVE ME FROM] AGE ACCELERATION works in African American hair to give uniform curl patter and [SAVE ME FROM] POLLUTION ASSAULT is the PERFECT way to give some oil-like shine.

Grace Phillips, Celebrity Groomer to Shane McGhie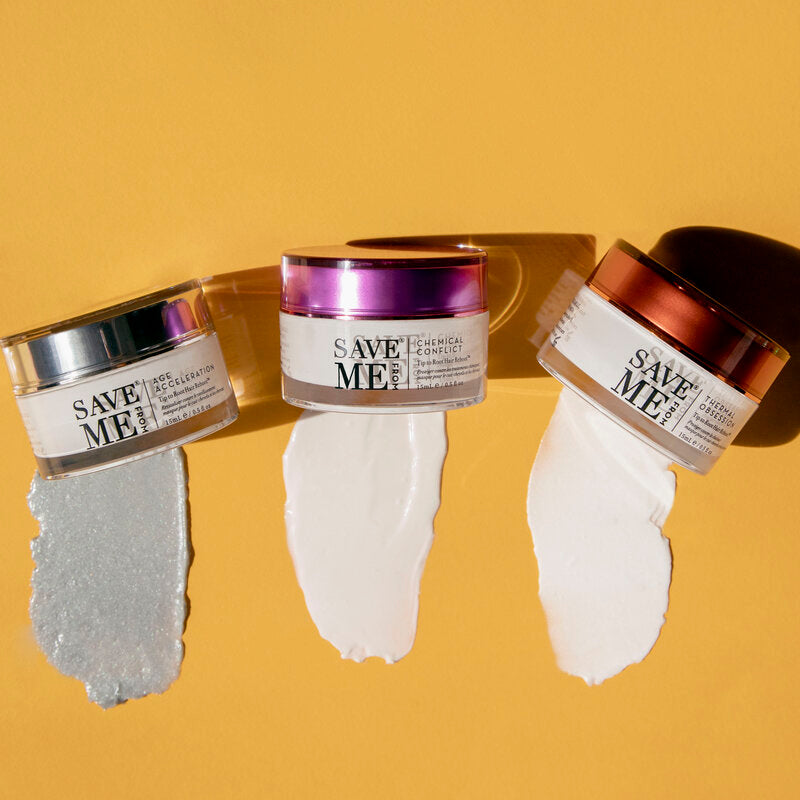 Quick view

BESTIES HAIR REPAIR BUNDLE

Regular price

$48.00

Sale price

$38.00
Want to try our best-selling starter pack?
This bestie bundle was created just for you.

Hair care with a skin first approach.