How to Use SAVE ME FROM Hair Repair Concentrated Hair Bonding Treatments At Home
With SAVE ME FROM, there is a better way to treat your damaged hair. Each SAVE ME FROM hair product is a versatile & reparative treatment cream you can also style with.
Save Me From hair care are tip to root, clean + clinical hair repair treatments that are like skin care for your hair and scalp. Every drop counts so don't rinse away our highly potent active ingredients. For best results, we recommend applying your concentrated hair treatment at least once weekly as an Overnight hair treatment and at least 2 - 3 times a week as a leave-in hair repair styling treatment. When used this way, a full-size jar will last about 2 to 3 months on average. 
With all directions, shampoo & condition as normal, then Reboot 1st.*

For Scalp (1/ 4 pea-size used daily):
Hair may be wet or dry but start with wet fingers to emulsify (dilute & blend by rubbing fingers) treatment into a silky serum.
Dispense a smidge, emulsify & massage on scalp.

For Hair (1 pea-size used daily as lightweight leave-in repair treatment):
Start with clean, damp, sectioned hair.
Wet hands & emulsify only 1/2 to 1 pump (pea-size) to dilute concentrate. Typically, you'll a

pply 1 pea size

in total, but in some cases, you may apply ½ to 3 pea sizes depending upon your hair thickness, length and texture. 

After concentrate is blended into a silky serum, work evenly starting at ends & working your way up to roots. Concentrate on ends to midshaft where majority of damage is & only apply a small amount midshaft to roots. Start with less & add more only as needed depending upon length, thickness & condition of hair.
Do NOT rinse out.
Wait 10 minutes then style as usual (heat or air dry - better results when heat activated).
Scrunch or twist into very wet hair if curls desired.
May be applied as a finishing touch & using a 1/4 pea-size on dry hair to smooth flyaways & detangle hair. 
For Hair & Scalp as overnight hair treatment (use approx. 6 pea-sizes 1-2x per wk):
D

ampen hair, gently combing through.

Divide hair into 4 to 6

sections.

Use approximately

a pea size amount per section, dampen hands and lather product between hands to dilute our concentrated formula and to make the product spread farther.

Apply from tip to root, starting at

ends, focusing on split ends first, with less product work your way up

to scalp

.

Comb to evenly distribute product, then twist each section to seal in the goodness.

 

Repeat with one pump per section.

For long, thick, coarse hair like mine, I use 5 to 6 pumps.
For short, thin, fine hair use only 3 to 5 pumps total as an overnight hair mask. 

Wrap hair up or wear in braids overnight.

For fine, thin hair, you may want to shampoo and condition in the morning.
For thick, coarse hair, it's easy to leave in overnight and undo your braids in the morning to get waves like mine, or blow it out for soft, silky, strong hair!   
Maximize Results

DO shampoo & condition as normal before using. Occasionally use clarifying shampoo to ensure penetration.

DO use regularly to see & feel ongoing results.

DO massage into scalp.

DO use as a daily leave-in treatment.
DO use other styling products, after waiting 10 minutes.
DO apply more weekly as an overnight hair treatment to ensure no hair is left behind. Tip: Enjoy in sauna to amplify with heat.
DO apply on hair extensions steering clear of "tape".
DON'T overuse, a little goes a long way.
DON'T rinse out, unless over applied.
DON'T stop using conditioner.
*See Product Overload below for individual use directions.
These are true hair treatments with scalp care, and do not replace your conditioner or a typical mask.
Most masks do just that, they only mask hair damage like a band-aid. Silicones sit on the surface. Save Me From is not a mask, nor a conditioner because our key technologies are able to penetrate into the multiple layers of the hair shaft, offering replenishing results for your hair.  
Save Me From is made with Fenugen, a technology which helps to strengthen the hair against breakage and visibly reduce split ends while also promoting whole hair health from tip to root, inside and out. 
Fenugen is made from fenugreek which has a maple scent, unique in hair care. It's because of fenugreek that you see these replenishing results. 
When applied correctly, the scent is a light and warm, maple aroma and with time is a unique scent that you will grow to love like I do.  
Tailored to give your hair exactly what it needs, you can multi-mask these Leave - in styling repair treatments. Use after each washing before styling hair.  
These leave-in hair treatments are just like skin care, Save Me From's proven results improve when the product is allowed to remain in the hair, over time, with consistent use. 
How do you use SAVE ME FROM products?
There are several directions or instructions on how to use SAVE ME FROM 9-in-1 hair repair products. Ultimately, how you use it will come down to your preference. As you know, our products are damage specific, which means that you aren't selecting a deep conditioning treatment based upon your hair type (SAVE ME FROM is designed for all hair types), rather you're purchasing something for your types of damage based on lifestyle, beauty choices, and hair structure. Use the grid above to try a few different ways to use your Tip to Root Hair Reboot, you can't go wrong!
We designed SAVE ME FROM Pollution Assault to combat the free radicals that your hair endures every day! We like to think of it as a great antipollution mask rich in antioxidants and vitamins - to be used either as a rinse out mask, detangler, or shine cream. However, the feedback we've gotten from our product testers is that it also works great for creating a beachy wave or as a smoother/refresher for flyaways!
When we found that over used products can contribute to the damage you suffer in your hair and scalp from buildup, we knew instantly we wanted to create a way to reduce that damage, protect against future damage and extend time between washes. So, some of the best ways to use Product Overload is to think of it as a simple detox! Anytime you are taking a spa night to yourself or doing a weekly facial, then do a hair mask along with it! Not just that, but we've found it is a GREAT texturizer for braids or an up-do, keeping it in place!
How do you use SAVE ME FROM Sun + Sweat?
This product is among one of our favorites because it's shown benefits in each of the applications in the grid above! It's most often used as a leave-in treatment, but some swear by its refresher value and others love it as a conditioner amplifier. Another great use is to apply it just before a sweaty workout or before getting in the pool to protect against damage from sun and chlorinated water. Apply it on your way to the beach to protect against harmful UV rays as well!
We think one of the best uses for SAVE ME FROM Chemical Conflict is as a prep treatment before a bleach, color, or relaxing appointment. The day or night before heading to the hairdresser, do an overnight mask. This will help strengthen your hair's bonds, reducing the chances of truly damaging your hair shafts. Of course it can also be used regularly to continue to repair and protect your hair from the damage from bleach, color, and relaxant chemicals! 
With dry hair being a common hair concern, its not wonder that one of our most highly rated products is Thermal Obsession with spectacular results in any application! People have raved about it as a leave-in treatment for foundation styling, while others love to use it as a thermal protectant just before a blow dry or hot tool such as a straightener or curling iron. Many people find that when using Thermal Obsession in a blow out, their style is maintained or holds for longer. Plus its a great pre-poo mask to maintain moisture and tame curls. If you are the type that just can't air dry or can't avoid some kind of tool, then this one is definitely for you! 
All of us age, which means all of us will have to endure some kind of damage due to the natural process of age, but anyone can age gracefully with SAVE ME FROM Age Acceleration. That being said, it is another one that is most loved as a leave-in treatment for lightweight styling or as a finishing smoothing treatment, but still offers amazing results as a mask and scalp treatment. If you have fine hair and you're looking for a little extra thickness in your ponytail, this might also be a great styling foundation for you!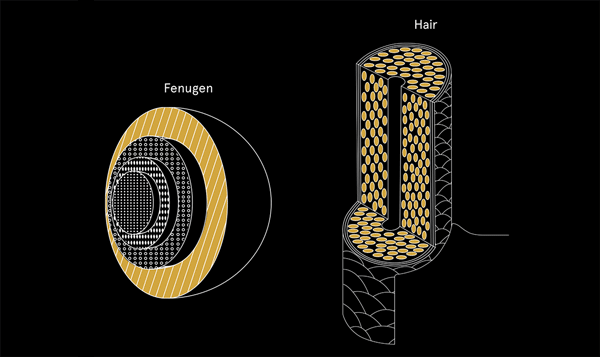 Some call it magic, we call it science.
Born from Ayurvedic medicine, we've captured the most active fenugreek benefits for hair and unleased its phytonutrient benefits in our concentrated & purified groundbreaking Fenugen technology.
Everywhere in nature, plants possess specific bioactivity that give us life.
Why fenugreek?

The patented process.

Magic captured in an oil.
Fenugreek has been a well-kept secret for strong, thick & healthy hair among those who hold the claim to "the World's Most Beautiful Hair." Discovered in about 2000 BC where it was first used to preserve mummies & spice dishes, fenugreek is becoming an increasingly popular Ayurvedic remedy for many medical purposes.
As a beauty ritual, women use fenugreek to prevent hair fall, promote hair growth, eliminate dandruff & soothe a dry, itchy scalp.
We source fenugreek from fair trade farms with mineral-rich soil located in the blue city, Jodhpur, India.
First, the seeds are freeze dried & ground into a fine powder to remove all water content without degrading fenugreek's bioactive molecules.
Second, using electromagnetic waves & low-frequency ultrasound cavitation, fenugreek's active phytomolecules are released from the seed & isolated with encapsulation into a carrier oil.
Third, a highly concentrated, penetrating molecule is formed possessing perfect affinity to penetrate into the hair & scalp for results you'll be calling magical.
We carefully selected the best carrier lipid to capture nature's magic. Organic karanja & MCTs from coconut oil transfer fenugreek's biological footprint directly into our concentrated complex, Fenugen. Alone, karanja is a natural antimicrobial & antioxidant rich in fatty acids that nourish, moisturize, strengthen & offer heat protection.
In Fenugen, a synergistic alliance is formed with 5x the bioactive compounds & 4x total antioxidant capacity power compared to fenugreek alone.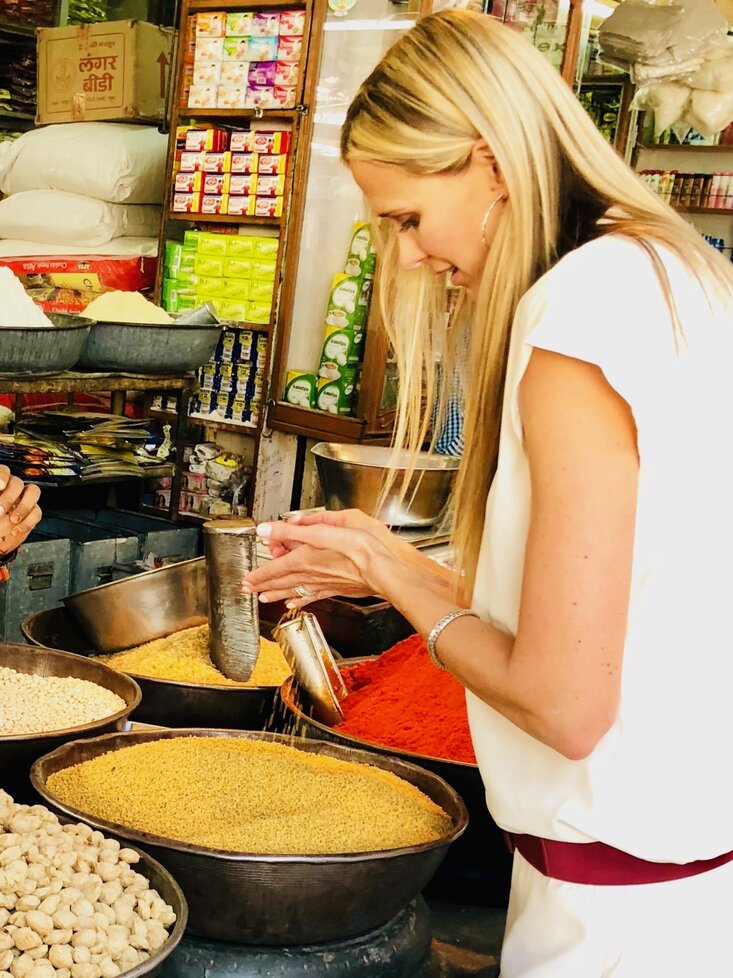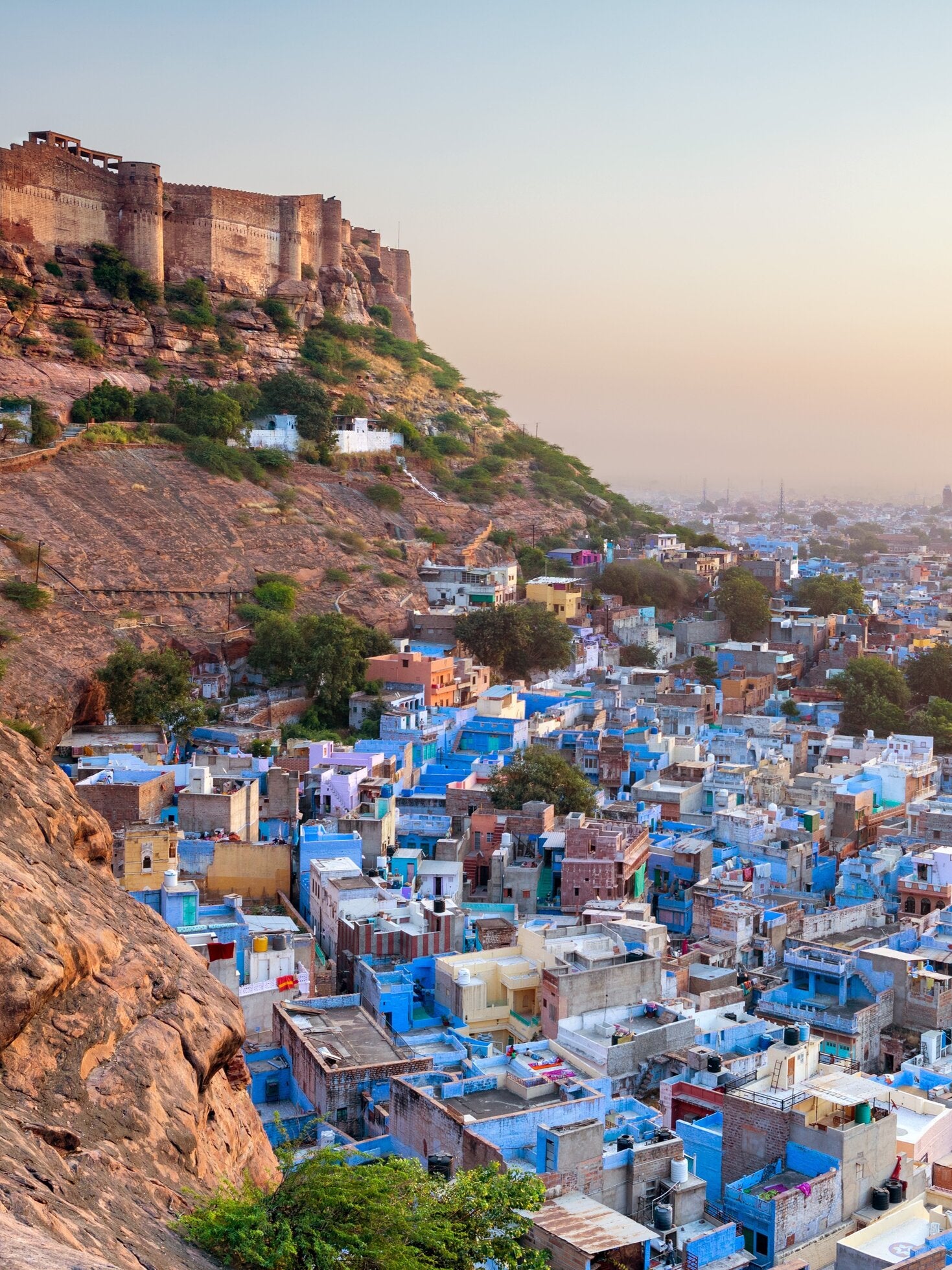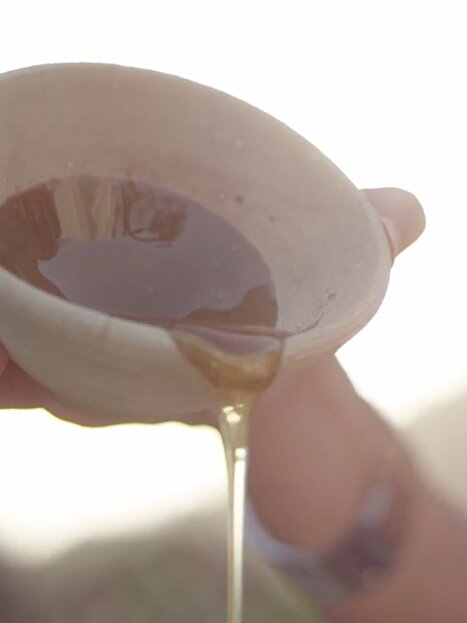 The latest In the Lab, our blog.