Liv Lux Lab LLC, Save Me From Brand Privacy Policy
INTRODUCTION
SAVE ME FROM is the first ever, damage-specific hair care line developed by LIV LUX LAB LLC sold online and through several global retailers.  LIV LUX LAB LLC produces wellness-boosting, sophisticated, powerful personal care products that aims to reboot and beautify hair from tip-to-root using new technologies and best practices while advocating suicide prevention, empowering people and positively impacting lives.
LIV LUX LAB'S COMMITMENT TO YOUR PRIVACY
We recognize the importance of safeguarding your information and respect your privacy. This Privacy Policy describes how your personal information is collected, used, and shared when you visit or make a purchase from www.savemefrom.com (the/our "Site").
INFORMATION WE COLLECT
We collect several types of information on our Site. We receive and store any information you enter on our website. For example, if you decide to complete an online survey or complete a user registration form, you may be asked to provide certain information such as your contact information (name, email address, mailing address, and telephone number), age group, gender and product and/or cosmetic concerns, and the brands and products you use. If you would prefer that we not collect any personal information from you, please do not provide us with any such information.
When you visit the Site, we automatically collect certain information about your device, including information about your web browser, IP address, time zone, and some of the cookies that are installed on your device. Additionally, as you browse the Site, we collect information about the individual web pages or products that you view, what websites or search terms referred you to the Site, and information about how you interact with the Site. We refer to this automatically-collected information as "Device Information."
We collect "Personal Information", which is generally considered information that can be used to identify you individually. We also collect "Non-personal Information", which is information about you that does not itself identify you individually. We also collect "Aggregate Information", which is information about use of our Site, such as pages visited on our Site. The information we collect depends on what services and features you use on our Site. The following details the types of information we collect and how we use it.
COOKIES
We may make use of "cookies" on our Site. Cookies are small text files that are stored on a user's computer by a web server based on the permissions set in a user's browser software. We may use cookies to allow us to automate access and data entry functions of our Site such as to correlate information for interactions you may have while at the Site (if any), tailor the Site to your preferences or interests, or customize promotions or marketing. In addition, cookies allow us to track use of the Site to determine those areas which are useful or popular and those that are not thereby enabling us to improve and update the Site effectively. You may adjust your web browsers to either alert you of the use of cookies or refuse to accept cookies entirely. Be aware that if you elect not to accept cookies, the Site may not function properly or permit access.
TARGET ADVERTISING
We also may contract with third-party advertising networks that collect IP addresses and other information using cookies, web server logs and web beacons on our websites and emails; on third-party websites and emails; and on our advertising placed on third-party websites. They use this information to provide advertisements about products and services tailored to your interests (including for companies not affiliated with us). You may see these advertisements on our websites and other websites. This process also helps us manage and track the effectiveness of our marketing efforts. To learn more about advertising networks and to opt out of interest-based advertising, visit the Digital Advertising Alliance at www.aboutads.info/choices or the Network Advertising Initiative at www.networkadvertising.org/choices.
Additionally, when you make a purchase or attempt to make a purchase through the Site, we collect certain information from you, including your name, billing address, shipping address, payment information (including credit card numbers), email address, and phone number.  We refer to this information as "Order Information."
When we talk about "Personal Information" in this Privacy Policy, we are talking both about Device Information and Order Information. 
THIRD PARTY PIXELS AND COOKIES 
Notwithstanding anything else in this policy, we and/or our partners may use pixels and pixel tags, and place, read or use cookies the collect information from your device and/or Internet browser. These cookies do not contain personally identifiable information, however, it may be possible for our third-party business partners to combine it with other information in order to identify your email address or other personally identifiable information about you. For example, the cookies may reflect de-identified demographic or other data linked to data you voluntarily have submitted to us, e.g., your email address, which we may share with a data provider solely in hashed, non-human readable form. By using our Service, you agree that us and our third-party partners may store, sell, port, combine with other data, monetize, utilize and otherwise use either (i) the personally indefinable information about you that we share with them, or (ii) the personally identifiable information they discover and/or identify as described above. Visitors can also express their choices for display advertising, through the following platforms: Digital Advertising Alliance opt-out platform or the Network Advertising Initiative opt-out platform. We and/or our partners may also use cookies for delivering personalized advertising emails. These cookies are used to identify the visitors of our advertisers' websites and send personalized emails based on the visitors' browsing experience. We and/or our partners use cookies, pixels and other tracking technology to associate certain Internet-related information about you, such as your Internet Protocol address and what Web browser you are using, with certain of your online behaviors, such as opening emails or browsing websites. Such information is used to customize ads or content and may be shared with our partners. 
HOW DO WE USE YOUR PERSONAL INFORMATION?
RESPONDING TO YOUR REQUESTS
We will use Personal Information to fulfill any orders placed through the Site (including processing your payment information, arranging for shipping, providing you with invoices and/or order confirmations).
Additionally, we use this Order Information to:
Communicate with you;

Screen our orders for potential risk or fraud; and

When in line with the preferences you have shared with us, provide you with information or advertising relating to our products or services.
We use the Device Information that we collect to help us screen for potential risk and fraud (in particular, your IP address), and more generally to improve and optimize our Site (for example, by generating analytics about how our customers browse and interact with the Site, and to assess the success of our marketing and advertising campaigns).
Additionally, we will use this respond to your requests or provide you with announcements by any means, including email. For example, if you register with the Site, we may send you correspondence related to your registration. These types of communications are necessary to serve you, respond to your concerns and to provide the high level of customer service that LIV LUX LAB offers its customers.
MARKETING EMAILS
If you so elect when providing us with your Personal Information, we may use your Personal Information to provide you with emails, mailings or phone calls concerning our products and event information, newsletters, surveys, customized information for you and other information related to our business. We may also use your Personal Information for the marketing and/or promotion of our products or services. If you do not want to have your Personal Information used for these purposes, do not provide us with your Personal Information. If you wish for us to delete your Personal Information from our records, send us an email at with the subject line of the email stating "Personal Information" and advise us of the Personal Information that you want removed from our records, e.g. name, address, email address, etc. Upon receipt of this email from you, we will delete your Personal Information from our records.
TEXT MARKETING TERMS AND CONDITIONS
We are using a text messaging platform, which is subject to the following terms and conditions. By opting-in for our text marketing and notifications in, you agree to these terms and conditions. By entering your phone number in the checkout and initializing a purchase, subscribing via our subscription form or a keyword, you agree that we may send you text notifications (for your order, including abandoned cart reminders) and text marketing offers. You acknowledge that consent is not a condition for any purchase. If you wish to unsubscribe from receiving text marketing messages and notifications reply with STOP to any mobile message sent from us or use the unsubscribe link we provided you with in any of our messages. You understand and agree that alternative methods of opting out, such as using alternative words or requests will not be accounted as a reasonable means of opting out. Message and data rates may apply. For any questions please text "HELP" to the number you received the messages from. You can also contact us for more information. If you wish to opt out please follow the procedures above. 
CAN-SPAM COMPLIANCE
In compliance with the CAN-SPAM Act, all e-mail sent from our organization will clearly state who the e-mail is from and provide clear information on how to contact the sender. In addition, all e-mail messages will also contain concise information on how to remove yourself from our mailing list so that you receive no further e-mail communication from us.
CHOICE/OPT-OUT
Our site provides users the opportunity to opt-out of receiving communications from us and our partners by reading the unsubscribe instructions located at the bottom of any e-mail they receive from us at any time. Users who no longer wish to receive our newsletter or promotional materials may opt-out of receiving these communications by clicking on the unsubscribe link in the e-mail.
INTERNAL ANALYSIS
We may use Personal Information about you for our own internal statistical, design, operational purposes such as to estimate our audience size, measure aggregate traffic patterns, and understand demographic, customer interest, purchasing and other trends among our visitors and customers.
USE OF NON-PERSONAL INFORMATION AND AGGREGATE INFORMATION
We collect Non-personal Information and Aggregate Information about you and your use of our Site whenever you visit us online. For instance, we may collect various forms of "click stream" information such as entry and exit points for our Site (i.e., referring URLs or domains), site traffic statistics, page views, impressions, and operating system and browser type. In addition, when users request pages on our Site, our servers automatically log their IP addresses. An IP address is a number that is automatically assigned to your computer whenever you are surfing the Internet.
This Non-personal Information and Aggregate Information generally will not personally identify you or be correlated to you individually. We may collect, compile, store, publish, promote, report, sell, or otherwise disclose or use any and all Non-personal Information and Aggregate Information, provided that, such information does not personally identify you. When we share such information with other companies, it is not traceable to any particular user, and will not be used to contact you. If we do correlate any Non-personal Information or Aggregate Information to you, such information will be treated like any other Personal Information under this Privacy Policy.
HOW WE MAY USE INFORMATION COLLECTED BY AUTOMATED MEANS
We may use the information collected through automated means on this site for market research, data analytics and system administration purposes, such as to determine whether you've visited us before or are new to the site, and for compliance with our legal obligations, policies and procedures, including compliance with relevant industry standards and the enforcement of our Terms and Conditions. We also may use the information in other ways for which specific notice is provided at the time of collection.
CALIFORNIA DO NOT TRACK NOTICE
Under California law, website and online service operators are required to disclose how they respond to web browser "do not track" signals or other similar mechanisms that provide consumers the ability to exercise choice regarding the collection of personal information about a consumer's online activities over time and across third-party websites. We currently do not change our tracking practices in response to "do-not-track" signals or other similar mechanisms.
California law also requires website and online service operators to disclose whether third parties may collect personal information about their users' online activities over time and across different sites when the users use the operator's website or service. Third parties that have content or services on our site such as a social feature, analytics service, or an advertising network partner, may obtain information about your browsing or usage habits but this information does not include personal information.  These third parties do not change their tracking practices in response to "do-not-track" signals from your web browser and we do not obligate these parties to honor "do-not-track" signals. To learn more about browser tracking signals and "Do Not Track," please visit http://allaboutdnt.org.
SHARING YOUR PERSONAL INFORMATION
We respect your Personal Information and we are not in the business of selling it to others. We share Personal Information, Non-personal Information and Aggregate Information with third parties as described below.
THIRD PARTIES
We employ other companies and individuals to perform functions on our behalf. Examples include providing marketing assistance, fulfilling orders, delivering packages, sending postal mail and email, removing repetitive information from customer lists, analyzing data, processing credit card payments, and providing customer service. These third parties have access to Personal Information needed to perform their functions, but they may use this information only in accordance with this Privacy Policy.
For example:

BEHAVIORAL ADVERTISING
As described above, we use your Personal Information to provide you with targeted advertisements or marketing communications we believe may be of interest to you.  For more information about how targeted advertising works, you can visit the Network Advertising Initiative's ("NAI") educational page at http://www.networkadvertising.org/understanding-online-advertising/how-does-it-work.
You can opt out of targeted advertising by:
 COMMON LINKS INCLUDE:
   FACEBOOK - https://www.facebook.com/settings/?tab=ads
   GOOGLE - https://www.google.com/settings/ads/anonymous
   BING - https://advertise.bingads.microsoft.com/en-us/resources/policies/personalized-ads
Additionally, you can opt out of some of these services by visiting the Digital Advertising Alliance's opt-out portal at: http://optout.aboutads.info.
In addition, in some instances, you may be offered the opportunity to consent to the sharing of your information with a third party such as an event or promotion co-sponsor. If you consent, we will share your information with such third party and the information you provide may be used by such third party for their own purposes and in accordance with their own policies.
Finally, we may also share your Personal Information to comply with applicable laws and regulations, to respond to a subpoena, search warrant or other lawful request for information we receive, or to otherwise protect our rights.
COMPANY SALE
Information collected through our Site is considered our trade secret or proprietary information. As the owner of such information, we may disclose or sell such information, including Personal Information, as an asset of the company in conjunction with the sale to a third party of our company or a portion of our assets. By submitting your Personal information on the Site, you agree that Personal Information, Non-personal Information and Aggregate Data involving your visit to our Site may be transferred to such parties in these circumstances. You may choose not to have your information transferred as a business asset by contacting us as at INFO@SAVEMEFROM.COM.
LEGAL REQUIREMENT
We may disclose Personal Information, Non-personal Information and Aggregate Information (a) to comply with the law, cooperate and respond to requests and claims or comply with legal process served on us (e.g., a lawful subpoena, warrant or court order), (b) to enforce or apply our Site Terms, policies or agreements (including to initiate, render, bill, and collect for amounts owed to us), (c) to protect and defend our or our user's rights or property, the Site, our employees, visitors or the public, (including protecting and defending from fraudulent, abusive, or unlawful use of the Site), or (d) if we reasonably believe that an emergency involving immediate danger of death or serious physical injury to any person requires or justifies disclosure without delay.
If you are a European resident, you have the right to access personal information we hold about you and to ask that your personal information be corrected, updated, or deleted. If you would like to exercise this right, please contact us through the contact information below.
Additionally, if you are a European resident, we note that we are processing your information in order to fulfill contracts we might have with you (for example if you make an order through the Site), or otherwise to pursue our legitimate business interests listed above.  Additionally, please note that your information will be transferred outside of Europe, including to Canada and the United States.
MINORS
Our Site is a general audience site that is not designed nor intended to collect Personal Information from children under the age of 13. Children under the age of 13 are not permitted to use our Site. We will not knowingly collect information from children under age 13. If we become aware that we have inadvertently received personal information from a visitor under the age of thirteen on the Site, we will delete the information from our records.
LINKS TO OTHER SITES
Please be aware that we may provide links to third-party websites as a service to our visitors, and that we are not responsible for the content or information collection practices of those pages. Please note that these websites' privacy policies may differ from those of LIV LUX LAB. We encourage you to review and understand the privacy practices at third party sites before providing them with information.
HOW WE PROTECT YOUR PERSONAL INFORMATION
We use commercially reasonable efforts to store, maintain and secure Personal Information to protect it from loss, misuse, alternation or destruction by any unauthorized party.
Because the Internet is a public and open facility, no security measures can guarantee complete confidentiality under all circumstances. To help preserve your confidentiality, you are responsible for maintaining the confidentiality of any user name and password for the Site. This Privacy Policy does not create any contractual or legal rights on your behalf.
MANAGING YOUR PREFERENCES
You may change or delete your privacy preferences on the Site and from email communications by sending us an email to with the subject line of the email stating "Privacy Preferences." You may use the unsubscribe link contained in an email to change your preferences with respect to email.
DATA RETENTION
We will keep your information only for as long as is reasonably necessary for the purposes set out in this Statement and to fulfill our legal obligations. Where you are a customer this is usually at least for as long as you remain a customer, to be able meet our legal and contractual obligations to you, and if necessary, to resolve any disputes.
We only retain your information for as long as is necessary for us to use your information as described above or to comply with our legal obligations. However, please be advised that we may retain some of your information after you cease to use our services, for instance if this is necessary to meet our legal obligations, such as retaining the information for tax and accounting purposes.
When determining the relevant retention periods, we will consider factors including:
Our contractual obligations and rights in relation to the information involved;

Legal obligation(s) under applicable law to retain data for a certain period of time;

Statute of limitations under applicable law(s);

(potential) disputes; and

Guidelines issued by relevant data protection authorities.
Otherwise, we securely erase your information once this is no longer needed.
CONTACT INFORMATION
We have taken great measures to ensure that your visit to our Site is an excellent one and that your privacy is constantly respected. If you have any questions, comments or concerns about our privacy practices, please contact us by email at INFO@SAVEMEFROM.COM COM or by mail using the details provided below:
109 E LAKE SAMMAMISH PKWY SE, SAMMAMISH, WA, 98074, United States 
CHANGES
We reserve the right to modify this privacy policy and will post any changes on our site. If we make material changes to this policy, we will notify you here that it has been updated, so that you are aware of what information we collect, how we use it, and under what circumstances, if any, we use and/or disclose it.
This privacy policy was last updated on: 1/12/2022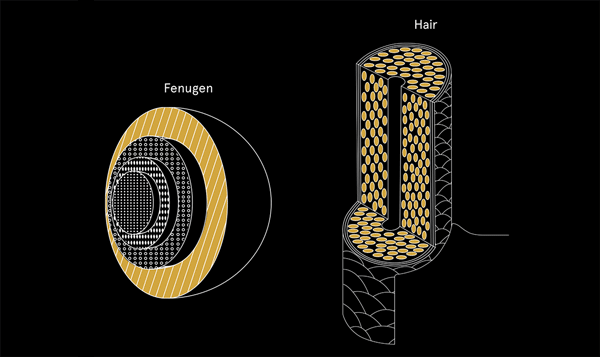 Some call it magic, we call it science.
Born from Ayurvedic medicine, we've captured the most active fenugreek benefits for hair and unleased its phytonutrient benefits in our concentrated & purified groundbreaking Fenugen technology.
Everywhere in nature, plants possess specific bioactivity that give us life.
Why fenugreek?

The patented process.

Magic captured in an oil.
Fenugreek has been a well-kept secret for strong, thick & healthy hair among those who hold the claim to "the World's Most Beautiful Hair." Discovered in about 2000 BC where it was first used to preserve mummies & spice dishes, fenugreek is becoming an increasingly popular Ayurvedic remedy for many medical purposes.
As a beauty ritual, women use fenugreek to prevent hair fall, promote hair growth, eliminate dandruff & soothe a dry, itchy scalp.
We source fenugreek from fair trade farms with mineral-rich soil located in the blue city, Jodhpur, India.
First, the seeds are freeze dried & ground into a fine powder to remove all water content without degrading fenugreek's bioactive molecules.
Second, using electromagnetic waves & low-frequency ultrasound cavitation, fenugreek's active phytomolecules are released from the seed & isolated with encapsulation into a carrier oil.
Third, a highly concentrated, penetrating molecule is formed possessing perfect affinity to penetrate into the hair & scalp for results you'll be calling magical.
We carefully selected the best carrier lipid to capture nature's magic. Organic karanja & MCTs from coconut oil transfer fenugreek's biological footprint directly into our concentrated complex, Fenugen. Alone, karanja is a natural antimicrobial & antioxidant rich in fatty acids that nourish, moisturize, strengthen & offer heat protection.
In Fenugen, a synergistic alliance is formed with 5x the bioactive compounds & 4x total antioxidant capacity power compared to fenugreek alone.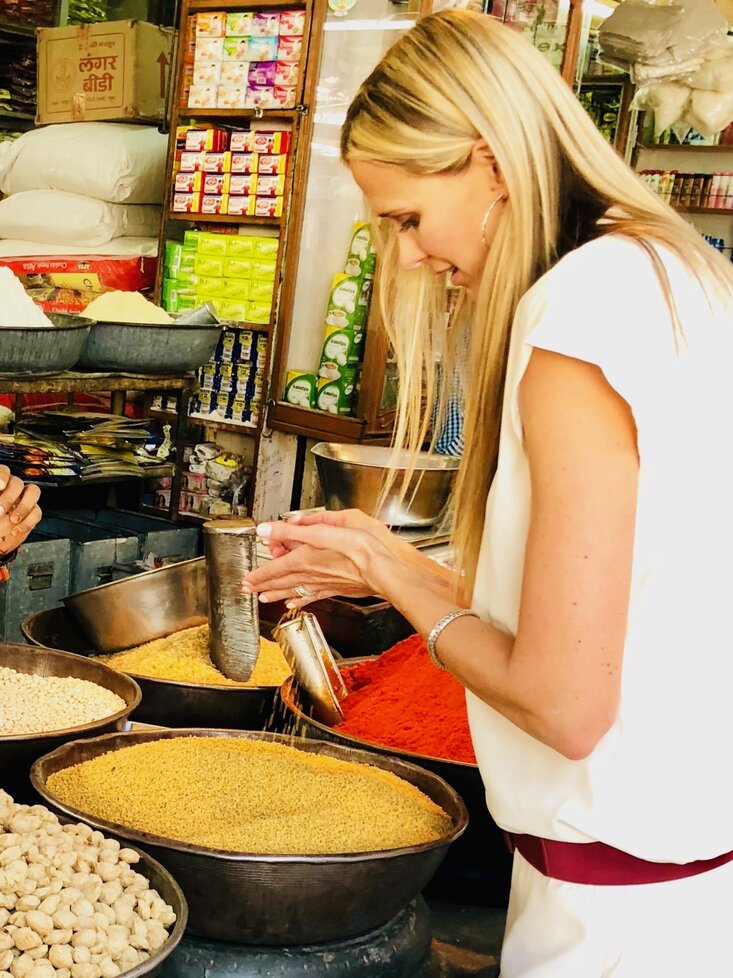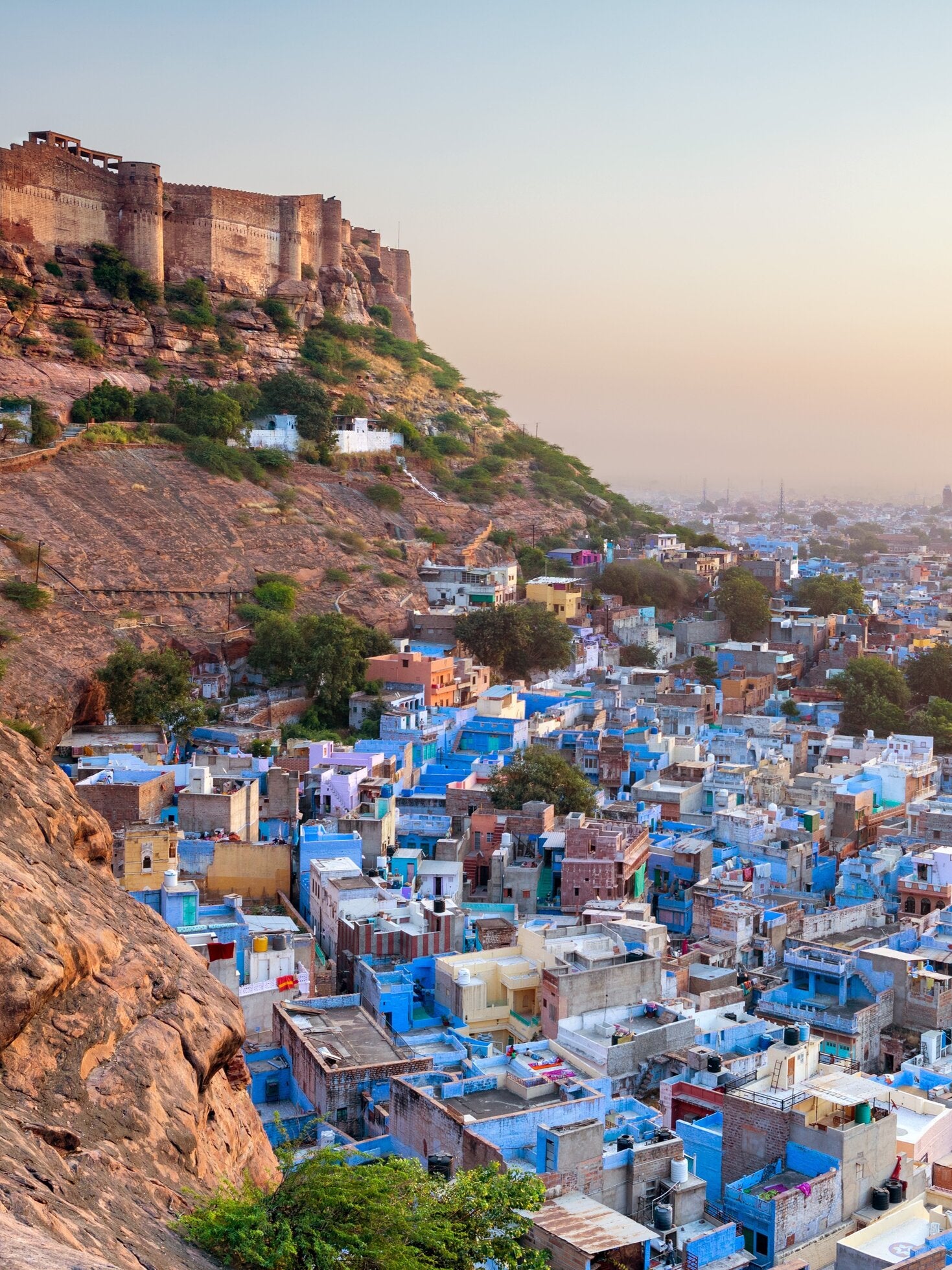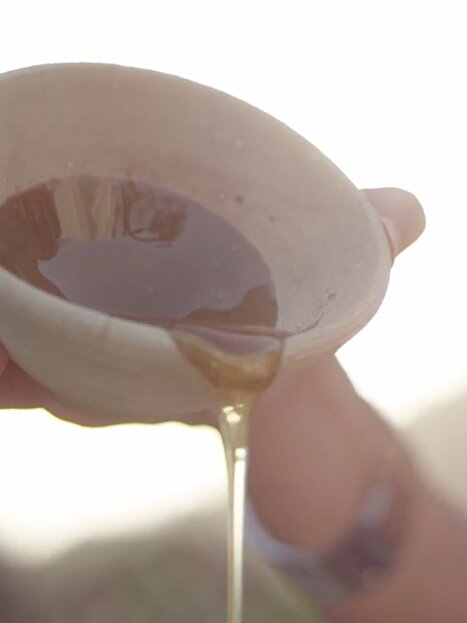 The latest In the Lab, our blog.